Outreach is an important ministry at FLRB. We reach out through projects close to home and around the world.
Local community partners include: Hope Link Food Bank, Mary's Place, Compass Center, Community Lunch Program on Capitol Hill and many more.
---
Spring Outreach Projects
The Outreach Team is collecting donations of hygiene items. These donations will be shared with The Oaks Enhanced Homeless Shelter, Lake City Partner's Hygiene Center and homeless outreach programs, and Operation Nightwatch's street outreach team and their senior center.
Please have your donations in the Outreach bin (located near the Hospitality Desk) by Friday, June 23!
Here is a list of items needed (NEW items only):
Shampoo (regular and travel size)
First aid kits/supplies
Toothbrushes
Toothpaste
Pads/tampons
Conditioner (regular and travel size)
Deodorant
Bar soap
Body wash
Body lotion
Underwear (both men's and women's – all sizes)
Men's undershirts (all sizes)
Pillows
Towels
---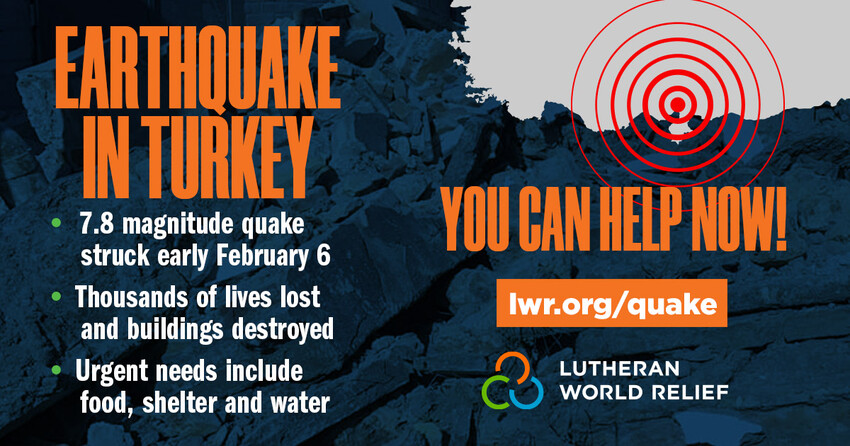 Earthquake Response
The needs of our neighbors in Turkey are growing every hour. Lutheran World Relief is already working with their trusted local partners to reach children, women and men in desperate need.

Your gift to Lutheran World Relief's emergency response fund will deliver urgently needed support and care, like:
Food, water and other critically needed items
Temporary shelter
Medicine and supplies for clinics
At this time, financial gifts are the number one need to assist our neighbors who are injured, hungry and displaced from multiple earthquakes.

HOW TO GIVE: You can give directly through Lutheran World Relief at lwr.org/quake or by mailing to Lutheran World Relief, PO Box 17061, Baltimore, MD 21297-1061. Please write "QUAKE" in the memo line.
---
Two Wells are Better Than One
Thanks to your great generosity, we were able to raise $5,000 to fund two new wells through the ELCA Good Gifts program again this year. Your donations will help provide water in areas of vast need and will make this a brighter year for all those who benefit.
---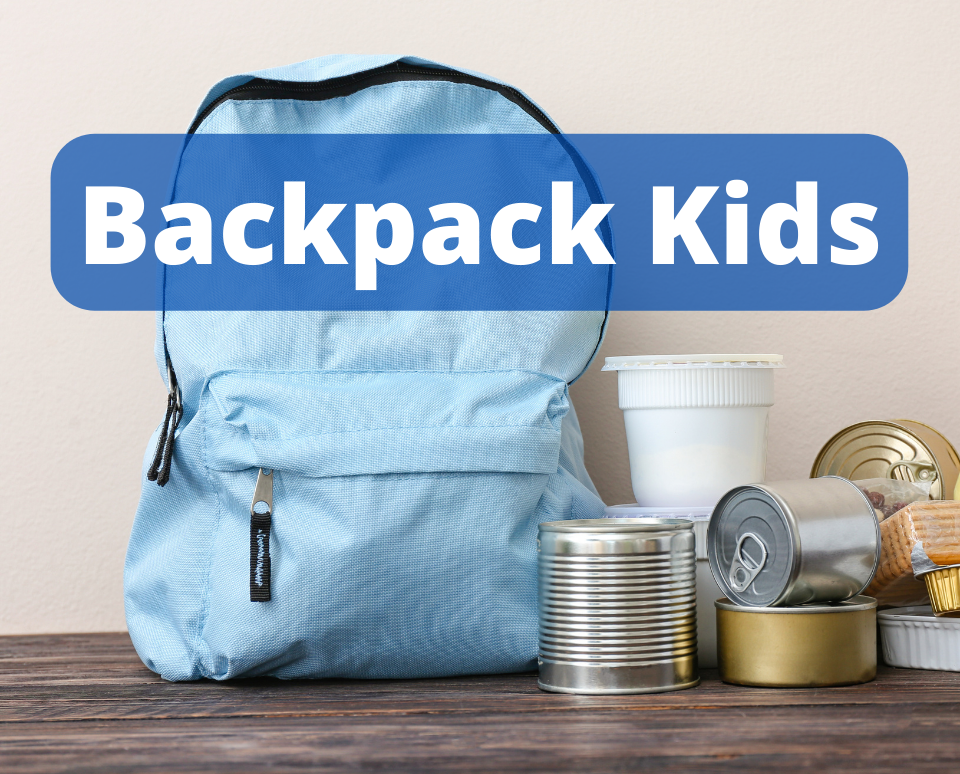 Backpacks for Kids
The team is delivering 14 bags of food each week to Syre Elementary. Our church provides bags of food that fit in the backpacks of the children who receive free or reduced breakfast and lunch at school during the week and their families need extra food support for the weekends. This food is greatly appreciated by these families. First Lutheran Preschool is partnering with the congregation again this year on this project. There are two ways to participate:
1) Purchase food from this list (click here) and bring it to the church. There is a donation bin by the church office.
2) Use the link (click here) in the eBlast to order items from Amazon to be shipped directly to FLRB.