Mission Statement
Living, loving and serving as Jesus did, so the world may know Him.
First Lutheran of Richmond Beach is dedicated to inviting all people to discover a confident faith in Jesus, equipping them with a faith that works in real life, and sending them out as ambassadors and servants of Christ in the world.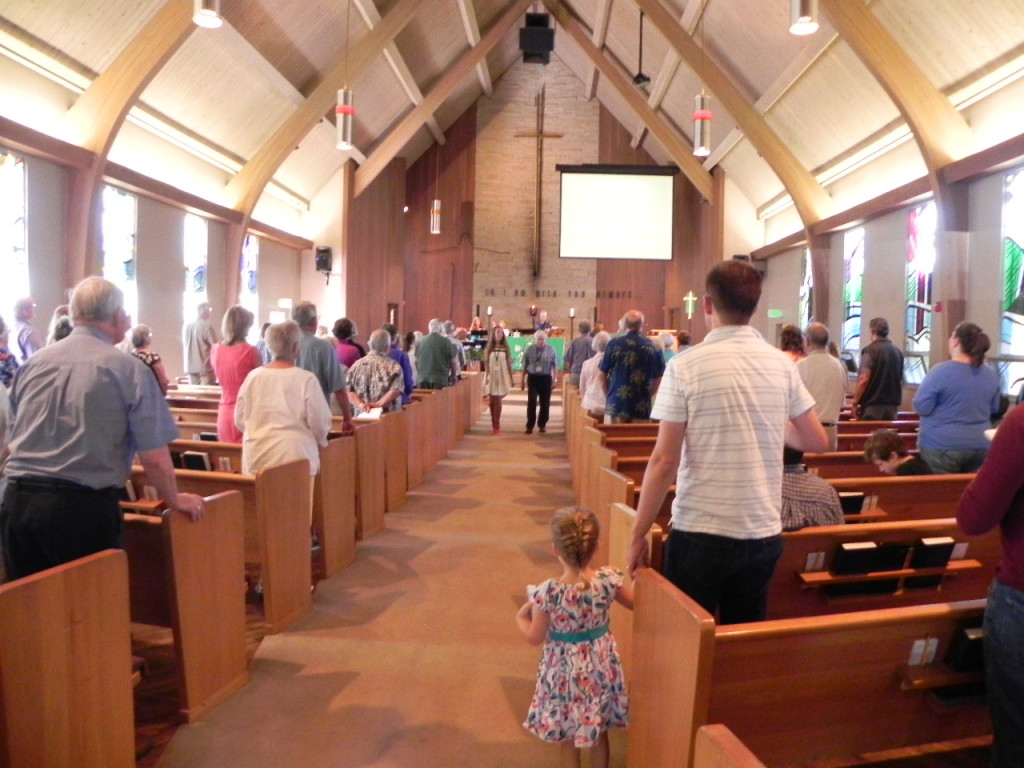 You are welcome here! We have people attending our services from many faith backgrounds… and even people without any prior experience with church. Our communion table is God's table, not a Lutheran table, and as such, all are welcome to partake of communion.
Most of the time we do communion, people come up front and kneel down, then are handed a wafer with which they 'intinct' or dip in the wine or grape juice and then place in their mouth. Sometimes, though, we might do this a little differently, but we'll explain it ahead of time.
We love to help people understand God's Word!  Our pastor would love to sit down and discuss your spiritual journey over a cup of coffee and help guide you to the best Bible study or small group here at FLRB.
Come on by our pastor's offices and let us get to know you better.  We offer baptismal classes several times a year and would be happy to discuss baptism for you and your children.
Choosing a church is a personal decision, but, pardon us, we think that First Lutheran is a special place where God's spirit is moving in people's lives. We're large enough to provide many opportunities to learn and serve… yet small enough where we'll not only get to know your name — but get to know you and your family as well.
We offer Sunday School for children and also have a thriving preteen and teen group.
We also have several groups for seniors, and provide many social activities and gatherings for people who are in their retirement years.
Come and visit us and see what you think.