Refugee Resettlement Project St. Luke Parish and FLRB are teaming up to support the resettlement of a refugee family. Kick-off Event: Circle of Welcome: Sharing the Journey with a Refugee Family Saturday, September 21St. Luke Parish Auditorium10:00 am to 12:00...
Sunday Morning Adult Education - 9:45am in the Upper Room Sept 15  "The Apostle Paul, the Law, Jews and   Gentiles" by University of Washington   Professor Michael Williams, PhD Sept 22  "FLRB Youth Puerto Rico Mission Trip   Presentation to the Congregation" Sept 29 ...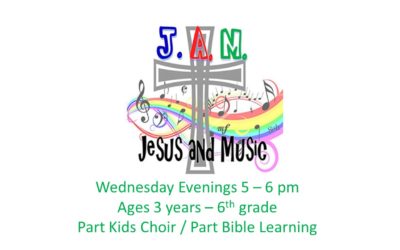 JaM (Jesus and Music) - Part Kids Choir and part Bible learning. 3 years through 6th Grade. Wednesdays at 5pm. Contact Terry or Joel for details.