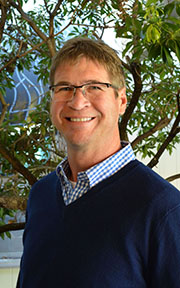 I think most of us set our life on cruise-control and we do enough to just get by. We care enough to get by; we love enough to get by; we serve enough to get by; we give enough to get by; we pray enough to get by. What if we did all these things, "and-then-some."
What would it look like to be a passionate "and-then-some" kind of person?
In the Bible we read that God calls his people not to be hard-hearted, or tight fisted, but to be open-handed and generous. I want you to imagine what it would mean for you to live that way. I want you to imagine the transformation that would occur for you — perhaps in your work, relationships, marriage, with your children, in your mind and intellectual life, your physical health, or the well-being of your soul — if you did what you did with all that you've been given and with all your strength.
My friends, it's not about doing more, or becoming a workaholic. It's about doing it better. When I get to my life's end, I yearn to be known as someone who loved well, lived well, gave well, and served well. I don't want to have given just enough to get by, but to have given and to have lived with passion… to have lived, loved, and served… and then some… as Jesus did.
As you consider your prayer life, your stewardship of resources, your relationships, may you be transformed by living, giving, loving, and serving generously, abundantly…and-then-some.
May this season of Thanksgiving, Advent, and Christmas fill you with a generous and open-handed spirit and may it do wonders to your relationships, and to your heart, and to your soul!
—Pastor John