Summer Worship Schedule
9:00 am & 10:30 am
(Memorial Day Weekend to Labor Day Weekend)
Learn about our Preschool and Kindergarten
Read our Weekly Online Newsletter
View our Poster of Events
Click here to see what is happening.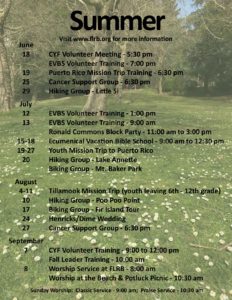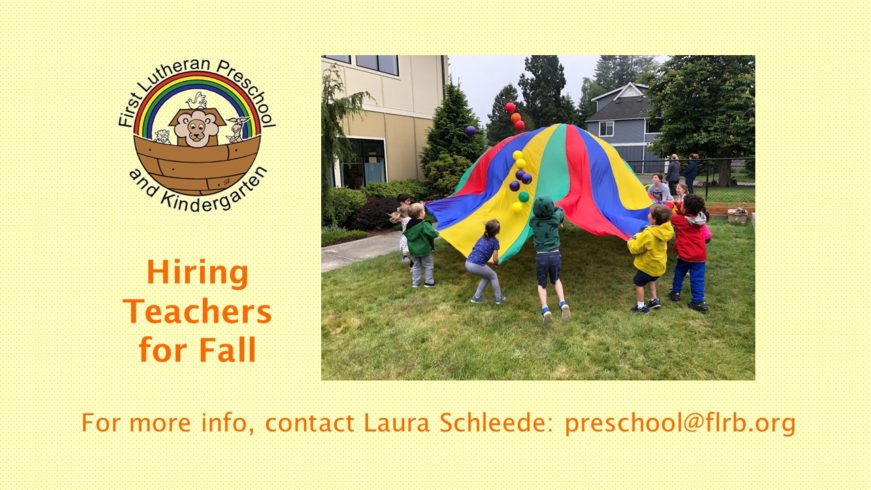 First Lutheran Preschool and Kindergarten needs your help!
We are in search of one more lead teacher for our Doves (3 & 4 year old class) for the 2019-2020 school year.
New? Start Here.
Welcome! After viewing the video, click HERE to learn more about FLRB.