Sunday Mornings
(Labor Day to Memorial Day)
8:30 am – Worship
9:45 am – Education Hour (classes

for children, youth, adults)
11:00 am – Worship
Learn about our Preschool and Kindergarten
Read our Weekly Online Newsletter
View our Poster of Events
Click here to see what is happening.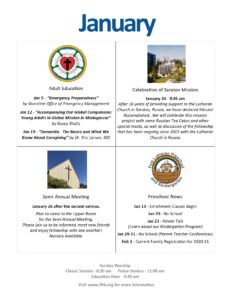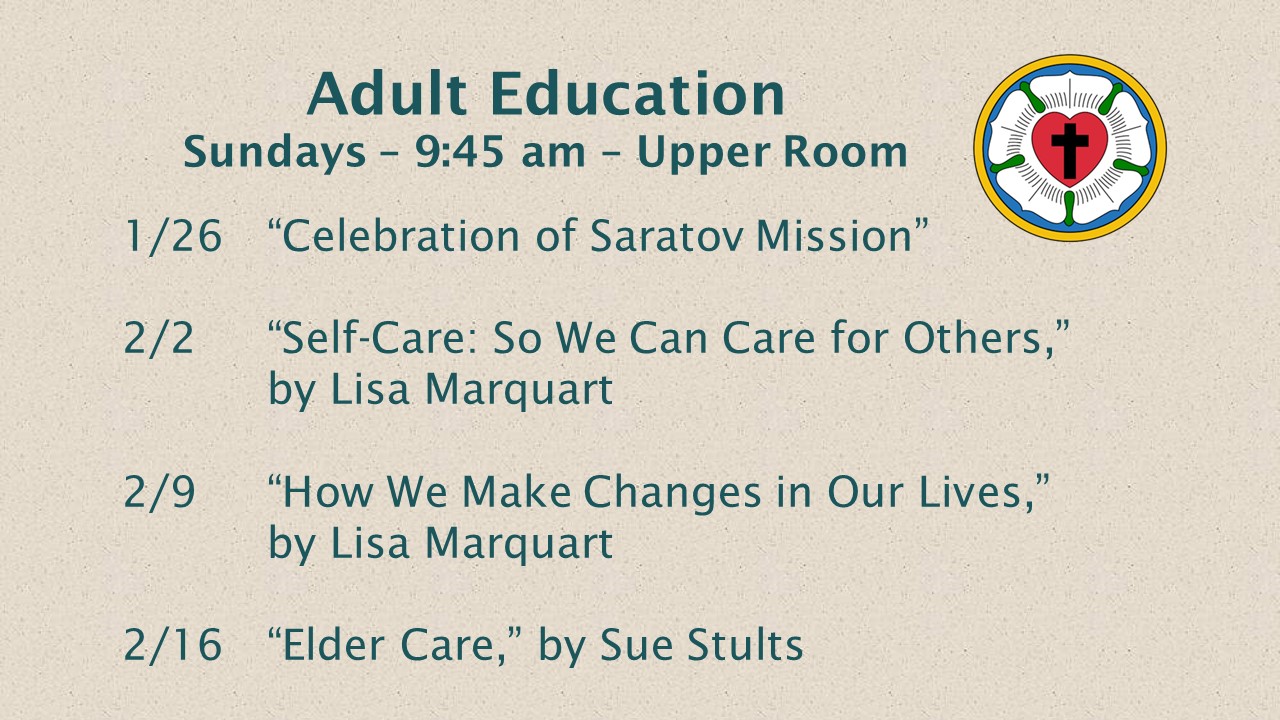 Sunday Morning Adult Education - 9:45 am in the Upper Room Jan 19  "Dementia:  The Basics and What We Know  About Caregiving" by Dr. Eric Larson, MD Jan 26 – "CELEBRATION OF SARATOV MISSION," by Eve Mader Feb 2 - "Self-Care: So We Can Care for Others," by Lisa...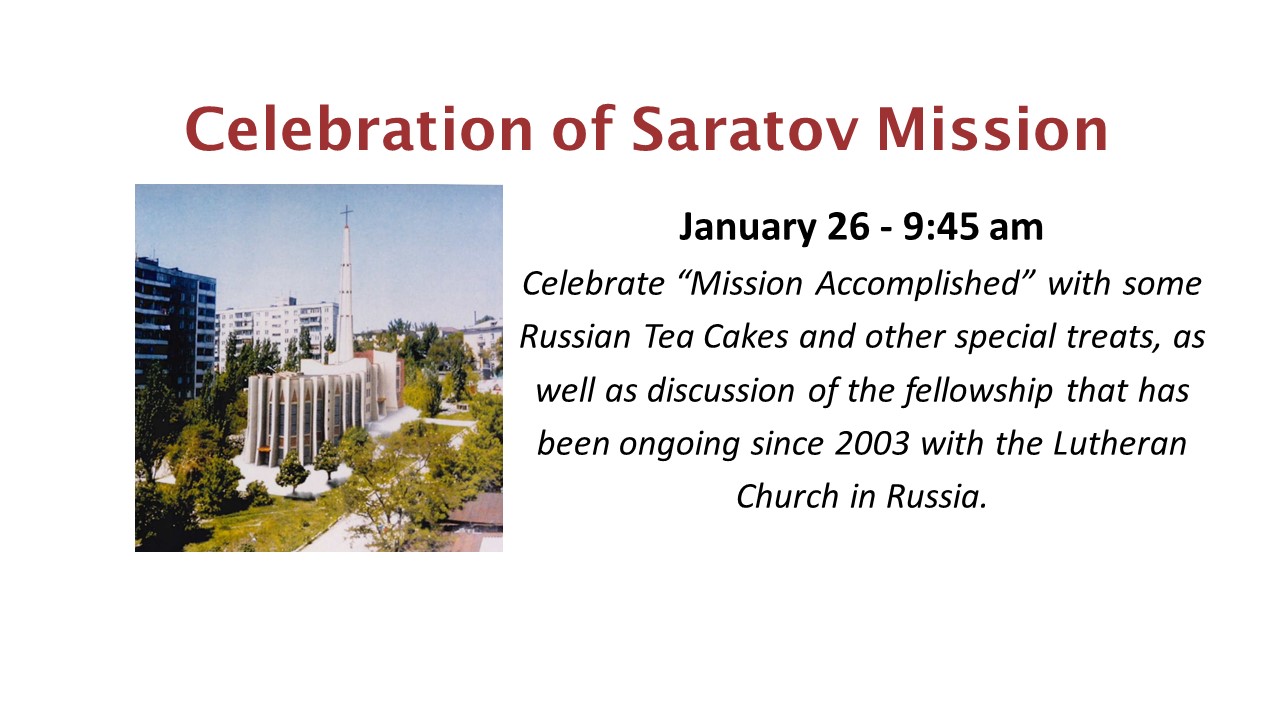 January 26 - 9:45 am Celebrate "Mission Accomplished" with some Russian Tea Cakes and other special treats, as well as discussion of the fellowship that has been ongoing since 2003 with the Lutheran Church in Russia.
New? Start Here.
Welcome! After viewing the video, click HERE to learn more about FLRB.